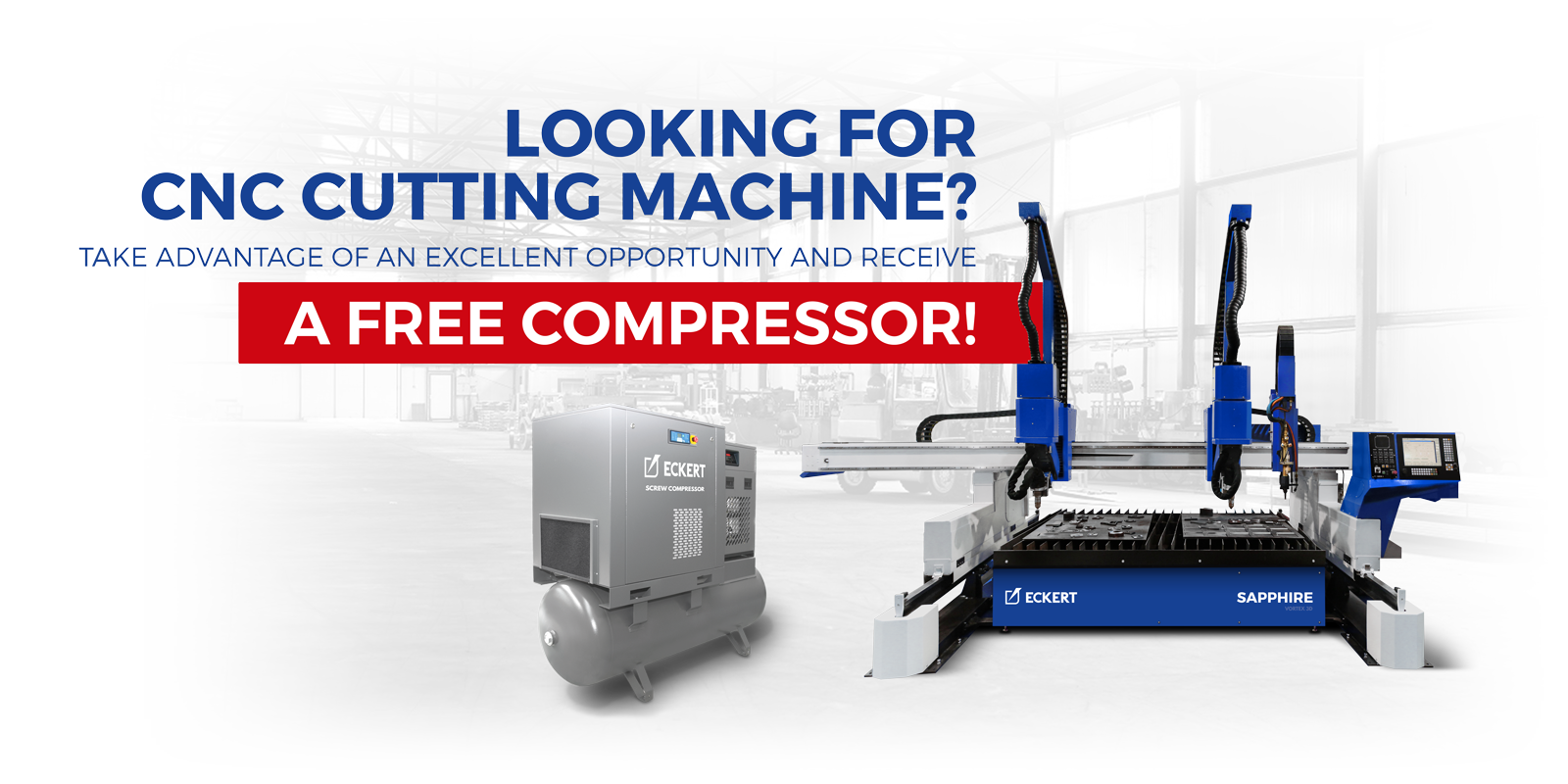 Keep the efficiency with customised device

Take offer from one supplier

Provide the best possible cutting quality
A high level air preparation unit that guarantees high quality air necessary for the proper operation of the plasma source, filtering unit, abrasive dosing systems (waterjet) and cutting table.
Why is it one of the most important part of the machine?
Cutting quality mostly depends on quality of compressed air. It allows to keep the stability and standard of parameters.
Are expected results guaranteed?
Our experts will advise you to choose a proper compressor to your machine. The rest of the team will take care to make it work efficiently.
One supplier, many solutions!
How to take part in special offer?
Just call our sales specialist and use a phrase "Free compressor". You can fill up the form on our website.
Remember
Special offer includes all parts necessary to assembly: Screw compressor + dryer + set of filters
*Regulations: https://eckert-cutting.com/special-offer/compressor-gratis/regulations.html