Autonomous oxygen cutting system at the standard price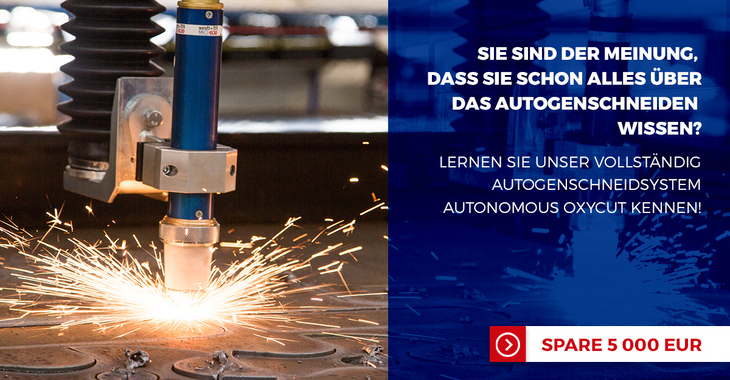 Take advantage of our special offer, in which we offer a fully autonomous oxygen cutting system at a standard price!
Oxygen cutting, despite having a long history, is constantly being improved! The latest solutions allow for:
optimization of all stages of the process (heating, piercing, cutting)
possibility of setting the parameters by yourself
cutting speed significantly increased
reliable performance without any downtime
At the moment, you can buy a machine with Autonomous OxyCut system up to 5 000 EUR cheaper. Don't wait and start saving now!
Oxygen cutting process is divided into two main steps. The first one is the heating of the sheet metal to the combustion temperature by the heating flame, i.e. gas. Then, cutting oxygen is supplied. Its jet oxidizes the material and blows it out of the cut under high pressure. The most important advantage of this technology is the ability to cut a very large range of material thicknesses.
Find out more about oxygen cutting.