Eckert AS Sp. z o.o. is a family-owned company with a long tradition. Established in 1990 by Tadeusz Eckert, it has dynamically developed over the time. Nowadays, the company is successfully ran by his two sons: Paul and Rafael. Over 30 years of economic activity resulted in implementing many innovative solutions and improvements. Carefully built position amongst CNC cutting machine manufacturers contributed to the trust with that our customers constantly treat us. Comprehensive offer results in possibility of implementing our CNC cutting machines in both huge industrial factories and smaller plants that belong to SME area.
Over 1900 cutting machines have left our plant to work in a wide variety of enterprises placed both in Poland and all over the world. Cooperation with business partners from more than 30 countries located in Europe, Africa and Asia allow us for exporting CNC cutting machines to the farthest regions of our globe, such as Algeria, Thailand or Mongolia. News concerning the quality of our products spread rapidly, and so more than 40% out of our whole production is currently traded abroad to 34 countries. Our professional distributors from all around the world are always ready to answer and handle all questions and issues from foreign customers. Eckert co-operates only with highly technically educated distributors who aim to fulfil needs of our customers. Eckert company sees enormous possibilities for development offered by dynamic expansion, so as time passes, we strive to extend the amount of served countries.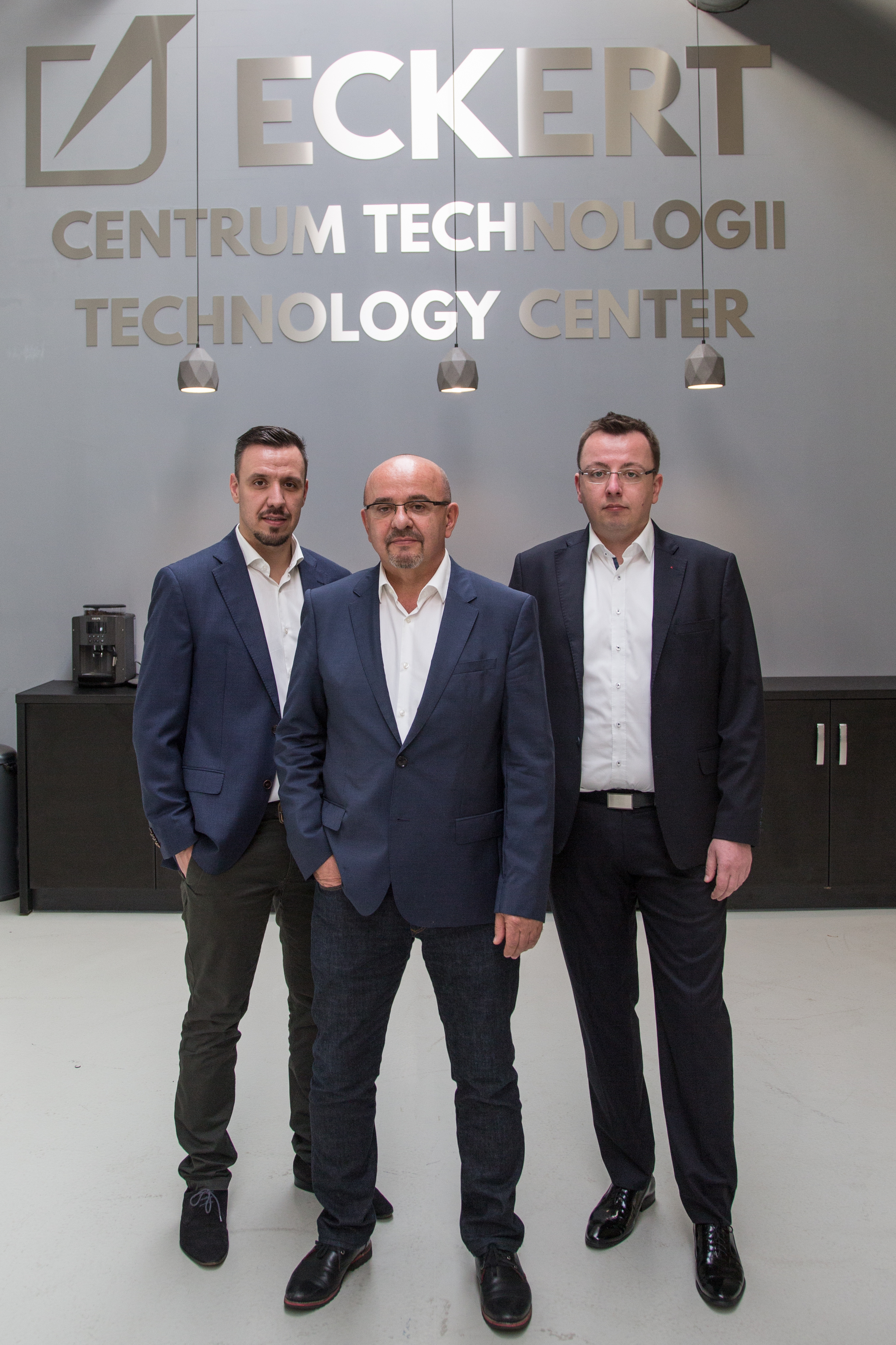 Our key to success is hard work and targeting to the newest technologies. As one of the fewest Polish CNC cutting machines producers, Eckert offers cutting machines operating in all four available technologies: plasma cutting, waterjet cutting, oxygen cutting and laser cutting. Constant researches and improvements resulted in creating many different patented ideas. Carefully selected team of highly-educated and qualified employees work hard every day to map out the newest and innovative solutions that are immediately implemented in our products after strict test periods. Influenced by the growing demand of our customers many improvements and innovations are driven by board of directors and workers who are always up-to-date with the latest requirements from industry area.
Top-priority of Eckert company is to guarantee clients complex sales service, fulfilling all crucial needs and requirements, so customers receive all answers from one source.. Eckert provides his clients with ready-made solutions: we manufacture all necessary components that go along with CNC cutting machines, including cutting tables, ventilation and fume exhausts systems. Wide variety of additional equipment allows for producing cutting machines that fulfil needs of the most demanding clients as well.
In result, every CNC cutting machine is designed strictly to the client's individual requirements, with the focus to maximize the optimisation process at his production plant.
In combination with customers specification Eckert successfully runs complex trainings for a whole range of customers employees. Starting with trainings dedicated to machine operators, through CAD/CAM programs courses, to end with schooling maintenance technicians. What is more, Eckert company offers not only basic trainings but there are courses addressed to employees who are interested in developing their skills and abilities to boost the productivity of their CNC cutting machines.
Eckert's headquarter along with the factory is located in Legnica, Poland. The modern production plant covers an area of ​​over 25,000 m², where production halls, warehouses and offices are located. Dynamic enterprise's development created a perfect opportunity to open a branch in Rennerod, Germany in 2014. Eckert Cutting Technology GmbH dominates the market of CNC cutting machines in the area of Germany, Switzerland and Austria. Team of professionals from Eckert Germany have grown up German market to one of our most important markets in Europe.