Combonation of water and plasma cutting in industry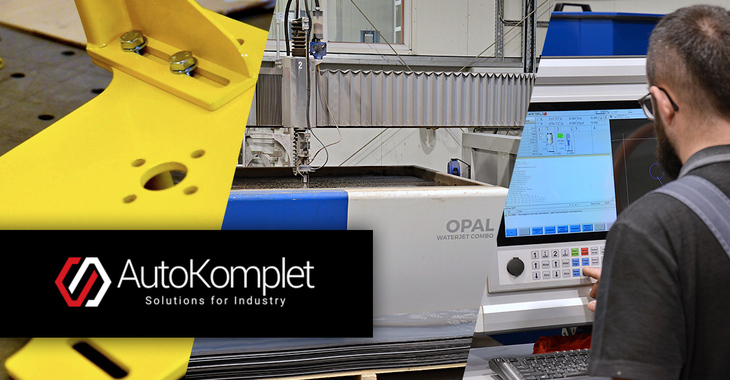 Auto-Komplet II company delivers complex customer maintenance: starting with a draft, through elements production, to successful finalization of whole project. They mainly produce steel constructions, but their commission history covers building an entire industrial hall. Auto-Complet II machine park includes modern devices of the highest technological class. One of them is Opal Waterjet Combo cutting machine.
As CEO Grzegorz Piłat claims:
"Combination of waterjet technology with plasma on one gantry is a solution designed for us. From the moment the cutting machine was launched, we are able to offer our customers the processing of any material at an fast- pace, while maintaining the high quality of the produced detail. (...)"
CNC cutting machine Opal Waterjet Combo supports production process at company from Wólka-Orłowska (near Izbica) since 2019. Auto-Komplet II provides services in the field of processing carbon steel and stainless steel.