ConnECKt 4.0 among the best products of Lower Silesia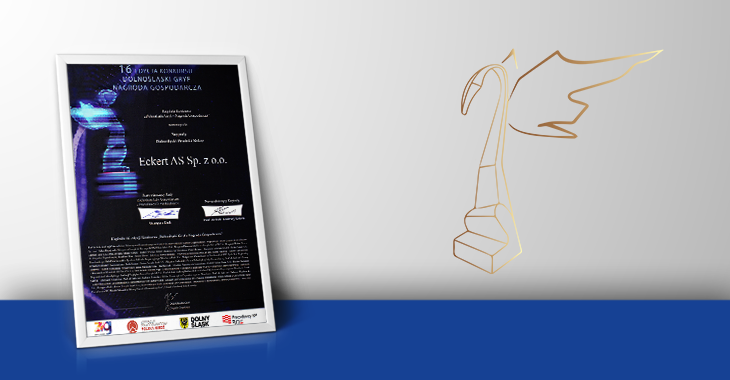 Western Chamber of Commerce - Employers and Entrepreneurs, Marshal's Office of the Lower Silesian region, Employers' Association of Polska Miedź, Employers of Poland and PwC company every year recognize Polish entrepreneurship development. Recognizing is carried oud on basis of every year established categories which include the most important trends of polish economy. Enterprises which had last year the most innovative ideas have chance for this prestigious award - Lower Silesian Griffin - Economic Award. This year Competition focused on processed bound up with digitalization.
During this years edition, one of the categories was "Lower Silesian Product of the Year". We are very proud to inform in result of competition jury, Eckert product ConnECKt 4.0 has been placed on podium in this category.
We remind, ConnECKt 4.0 is innovative system that allows owner to get into Industry 4.0 reality. With ConnECKt 4.0 you can control your machinery park from whole place on world because it provides digitized twin of all needed information about chosen device. What more, Eckert company creates solution for easy implementation in previous already installed Eckert CNC cutting machines.