Eckert as Vice Champion of the Copper Basin Technique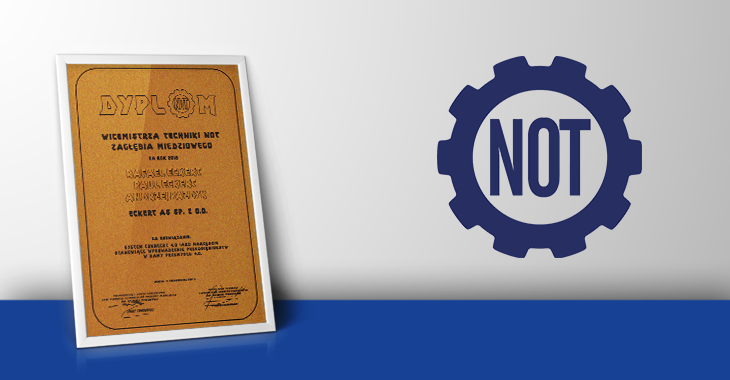 14.10.2019 in Legnica, Poland there was "Grand Celebration XLIII" Days of Science and Technique where were given awards for laureates of Copper Basin Technique Champion competition. Eckert company was awarded by prestigious title: Vice Champion of Technique for our author's project: ConnECKt 4.0 system as enterprises introduction for Industry 4.0".
This is next recognition for our innovative product that is already available in our offer. We are proud to create a new solution that is perfectly suitable for actual market needs.
We invite for contact in order to organise a full product presentation about Eckert ConnECKt 4.0.