Eckert company supports local services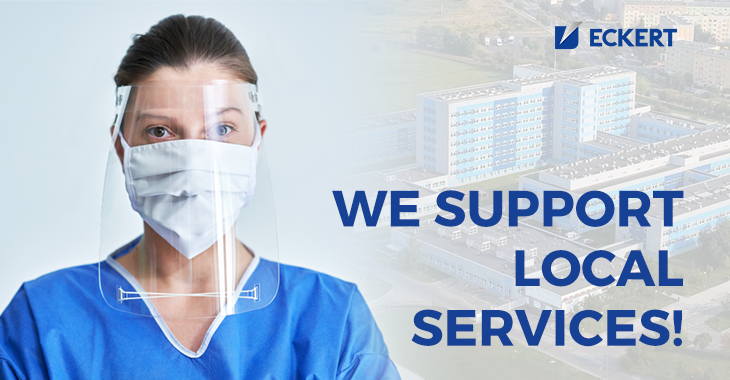 Facing an epidemic of COVID-19 no one can remain indifferent. Eckert company involved in helping and supplied employees of the medical community and uniformed services with visors, thanks to which they will be able to perform safely their duties. Protective equipment is delivered to Specialist Provincial Hospital, Hospital Emergency Department, the Police Department in Legnica, to the Regional Health Centre in Lubin and to the fire brigade units in Legnica and Zagrodno. Visors were cut on technologically advanced CNC cutting machines produced by Eckert company which guarantees the highest possible quality and fulfilment of required safety standards.
Current situation made us face an enormous challenges that can be taken through cooperate actions and providing support to those who risk their life for the good of all. Therefore, for the sake of people on the first line, we provide visors to public service employees.

Today, Eckert will transfer another batch of visors to the above-mentioned units. We work together to look forward to a better tomorrow.