Eckert x Kjellberg: check out how it works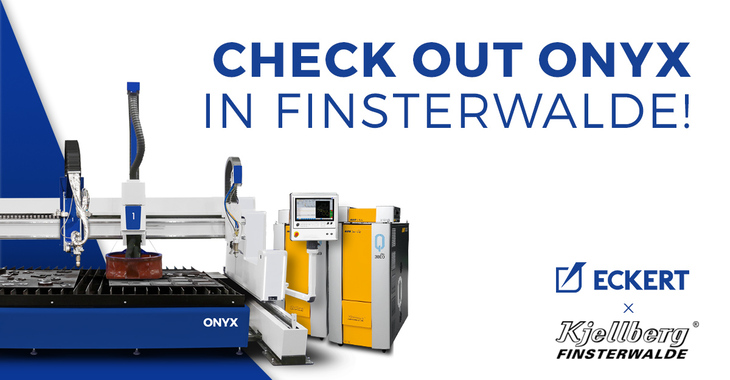 Eckert company cooperates only with the branded suppliers of components and spare parts. One of them is Geman plasma sources manufacturer Kjellberg Finsterwalde with whom we have been cooperating for over 30 years. Kjellberg's headquarter is in Finsterwalde, and its history reaches 1922. There's an impressive showroom where visitors can see Onyx cutting machine cutting in action. The machine was assembled in Finsterwalde in 2018.
German plasma source manufacturer powers Onyx via its two most powerful devices. The first, Q3000 comes from the newest products series and supports Vortex 3D FL cutting head. On the other hand, Smart Focus 400 powers plasma support HD3000s. The machine is equipped with additional gear such as pipes and profiles cutting system ESR300 and E-touch material detection sensor for Kjellberg plasma sources.

Every visitor in Finsterwalde can see how Onyx supported via Kejllberg's plasma source works. It is worth mentioning that each product that comes from Kjellberg is tested on Eckert machine before it leaves their production plant. That's why our and Kjellberg products create perfect harmony.