Lantek EXPERT software at the special price!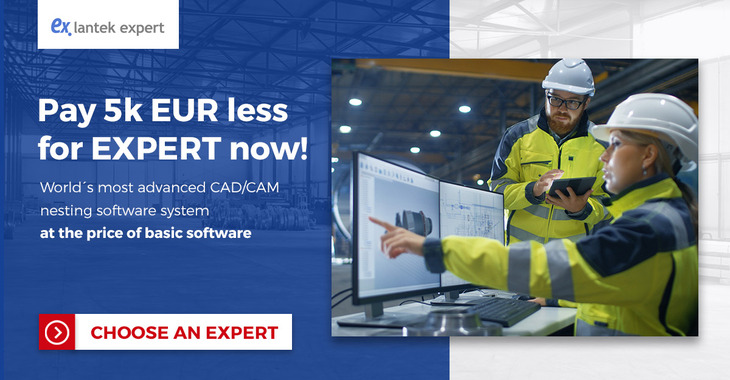 Along with the New Year, our special offer that includes the most advanced CAD/CAM software Lantek Expert begins. At the price of standard version now you can gain:
integrity of whole machine park with only one software
easy inventory control
use every single piece of material
file import in almost every possible extension
most of tasks is automatically ran by software

Difference in functions, difference in price. Now you can save almost 5 000EUR while purchasing CNC cutting machine with Lantek Expert software.

What are the odds for CNC cutting machine?
extended nesting possibilities that result in optimising part arrangement on the plate for maximum utilisation of parts and remnants
a wide library of parametric parts
configuration of tables via material/thickness to define separation between parts and lead-ins/lead-outs for different types of contours and dependent on material/thickness and cutting quality
2D CAD module especially created to design 2D plate parts
smart import/export - Lantek Expert cooperates with the major CAD systems on the market