Polish President Andrzej Duda awards Eckert a prestigious prize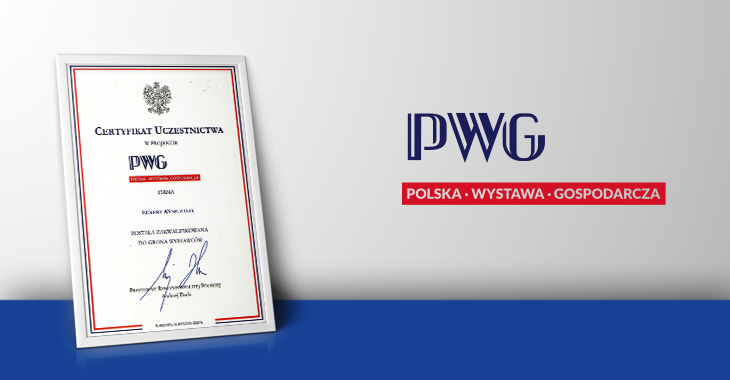 We are more than delighted to announce our another success. Innovative solution ConnECKt 4.0 was honoured by President Andrzej Duda himself for brave company's introduction to the group of enterprises that spread the idea of the state-of-the-art economics. ConnECKt 4.0 opens the door to manage a production in adaptation to the newest technological solutions. Eckert's original system allows clients for receiving data concerning machine's work from all over the world and at any time. This creates a possibility of keeping accurate statistics that can show the user a direction to increase the efficiency of the production process. And hence the straight path to full optimization of operations.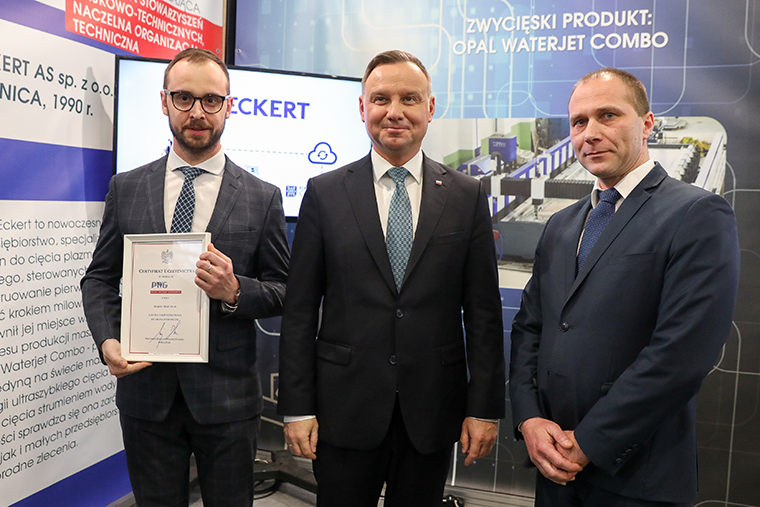 Source: Chancellery of the President of the Republic of Poland
The Polish Economic Show (PWG) was the first prestigious event in which we had an honour to take part in 2020. The expo was held under the slogan "From Central Industrial District to 4.0 Industry". Over 70 Polish enterprises that are characterized by exceptional strength and potential in the area of our domestic economy was brought together at ARP's hall in Stalowa Wola. President Andrzej Duda personally handed in our representatives a certificate of participation in the PWG project, which confirms the qualification for a sophisticated group of exhibitors.
Eckert company has came up with many innovative solutions over 30 years of activity. Opal Waterjet Combo water-plasma cutting machine is undoubtedly the most outstanding product from the offer that granted us a merit at the Polish Economic Show. Opal WaterJet Combo is a global phenomenon among CNC cutting machines. Its technology is based on a patented combination of precise waterjet cutting with very fast plasma cutting. All these features make clear that this machine may stand on the path for the title of the world´s fastest waterjet. And we are constantly work on further innovative solutions.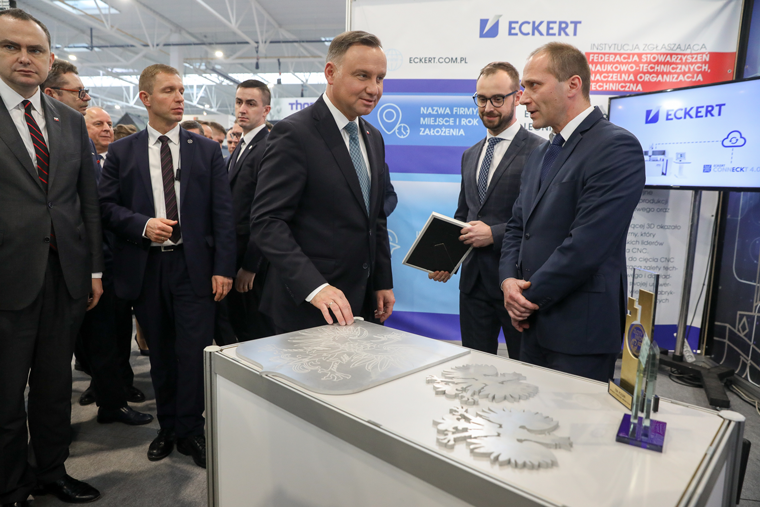 Source: Chancellery of the President of the Republic of Poland