5 torches, one machine, maximum efficiency!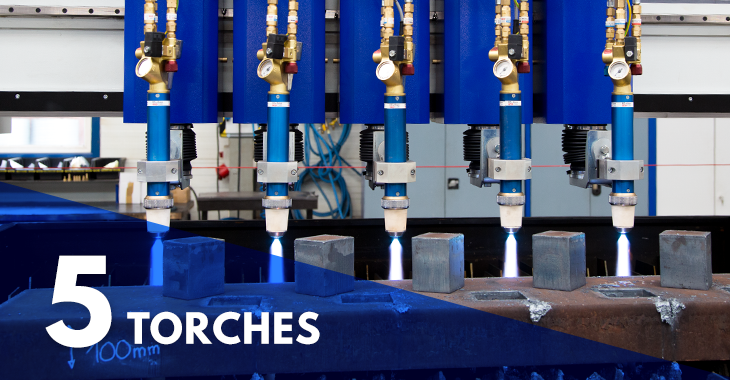 Oxygen cutting is still very popular among customers who look for an efficient device for cutting steel of various thicknesses. With the development of technology and the growing needs, designers compete in solutions that improve both the quality and performance of oxy cutting machines.
This year, the unique Sapphire oxygen cutting machine with 5 torches that work completely independently of each other will make its debut at the production plant of the German company DELA. The oxygen cutting process is fully automated, and the whole thing is designed to maximize efficiency:
independent drives for each support
separate gas consoles for each torch
individual control of each torch
material detection sensors built into the torch body
integrated igniters
full control of the entire cutting process.
We encourage you to view the entire material from which you will learn more about our unique oxygen cutting machine.