Schweissen & Schneiden Essen fair in Düsseldorf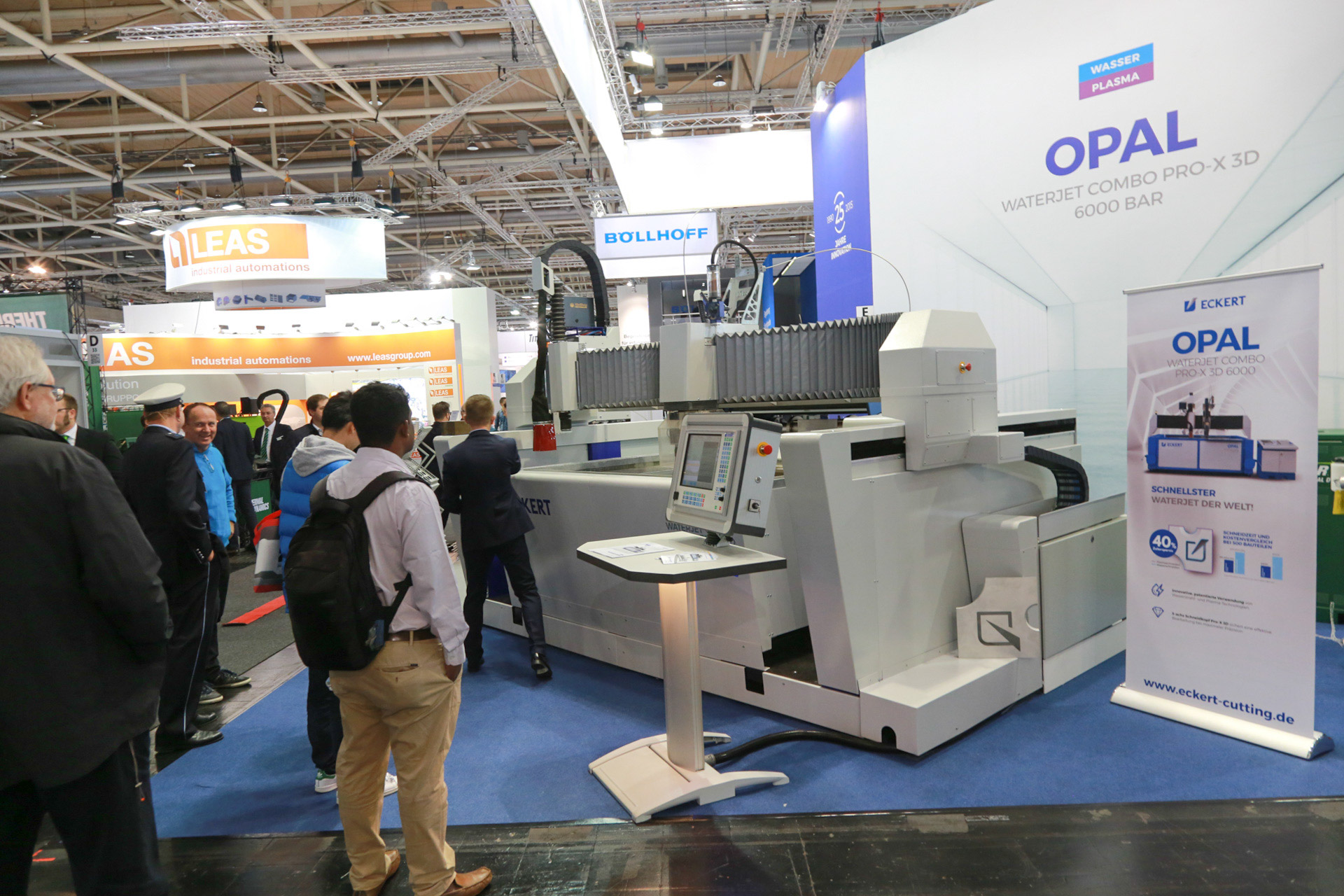 This autumn we invite you to visit Germany. There will be the greatest european exhibition for industry - Schweissen & Schneiden in Düsseldorf (25-29 September 2017). It is cyclic event, organized every 4 years in Essen. This year fair will unusually take place in Düsseldorf.
Eckert company will present two CNC cutting machines with live cutting demonstration:
latest plasma-oxygen cutting machine Onyx, equipped with Vortex 3D FL cutting head and ESR positioner for pipes and profiles. During designing of the plasma-oxygen cutting machine Onyx there were used most modern solutions of construction and mechanics. They ensured the best efficiency and the attractive, innovating design.
Modified bridge construction makes it more rigid and resistant for high temperature.It is very important, especially during even 300 mm thick materials cutting.
The unique combination of safety systems used in plasma-oxygen cutting machine Onyx ensure the highest comfort at work and the best safety level for machine operators and other workers in production hall .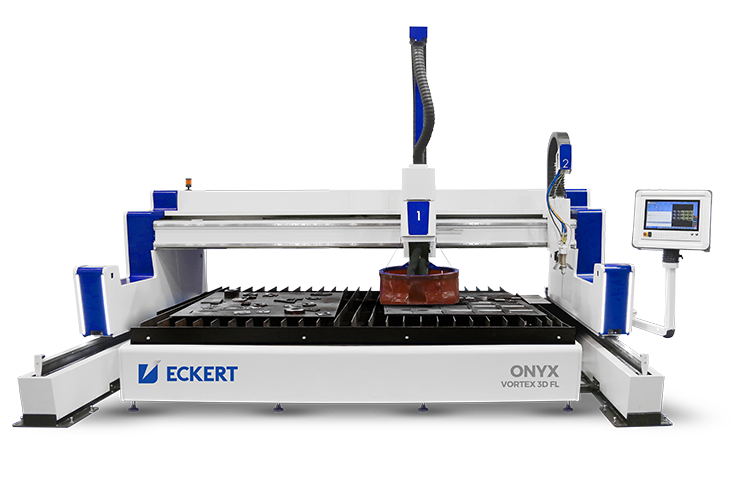 Worlds fastest waterjet cutting machine Opal Waterjet Combo, equipped with Prox3D cutting head. This machine is able to combine the advantages of fastplasma cutting with precision of waterjet. Synergistic effect of combining two different technologies allows the cutting machine to exploit both assets. The cutting machine offers versatility and flexibility for a wide range of users from small to big companies.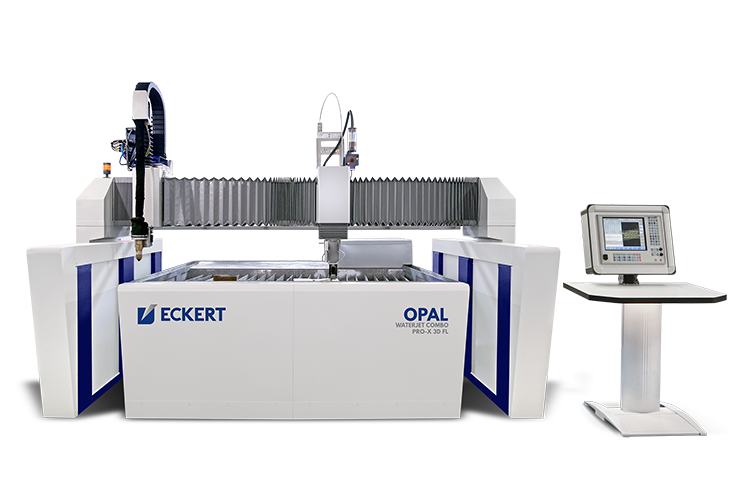 Especial incentive for visiting Eckert stand is live cutting show. Both machines are able to cut in 2D and 3D technologies. Onyx cutting machine will cut with mild steel - plates and demonstrate new profile cutting solution and Opal WaterJet Combo will cut aluminum in 3D technology. We remind you about unique characteristic of this machine - it is able to cut in plasma and waterjet technology in range of one cut part.This is patented solution on the market which works with both cutting technologies. Because of machine's features, it is the fastest waterjet cutting machine on the world.
On our stand there will be also opportunity for talking with our technical staff. They will be glad to advise you in case of choosing of most suitable cutting solution for you. They will help you also if you have any question about CNC software.
We invite! Düsseldorf, Germany, 25-29 September 2017.