We cut in every direction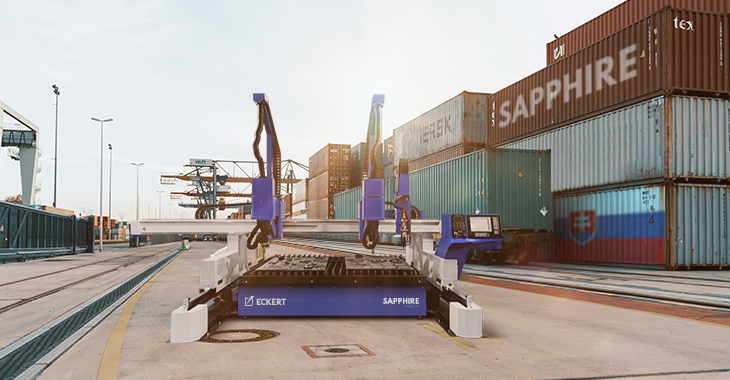 Our CNC cutting machine Sapphire will soon support the production process in the Slovak company, which is perceived as a leader amongst manufacturers of steel structures, steel pallets, machining and fitting work custom made on the local market. Guarantee of exceptionally high cutting precision is one of the leading reasons that stands for the choice of our cutting machine.
Slovakia is another region on the world map that will be reached by a CNC cutting machine manufactured in our production plant located in Legnica. By implementing the strategy of international development, we have established cooperation with Solik SK s.r.o. company. We are more than happy to announce that the mentioned company joined the team of our dealers, increasing the range where Eckert company name is known. Solik Sk s.r.o. operates throughout Slovakia and its offer includes high-class assortment intended for CNC machining. Solik SK s.r.o. team is made of salesmen, presenters, logisticians and after sales department and they all work intensively. Slovakia is the next country where we can guarantee not only the possibility of purchasing our machine but the complex service in the field of after-sales as well.
CNC cutting machine Sapphire is the most often chosen by huge industrial plants that manufacture large-size structures, the production of which often requires almost surgical precision. This cutting machine is an optimal solution for heavy industry aimed at maximum efficiency and reliability.