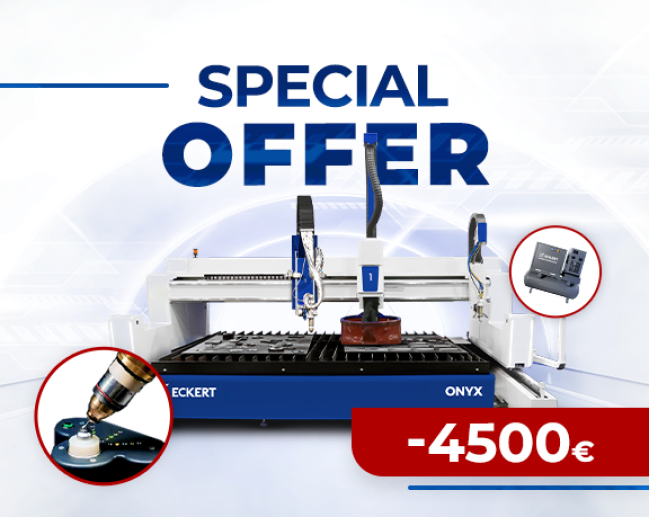 Savings
The offer provides the opportunity to equip the machine with necessary components, reducing the investment cost by 4500 euros.
Improvement in efficiency
Both the compressor and the cutting head auto-calibration system will contribute to increased efficiency and accuracy of the CNC machine.
Increasing competitiveness
Better cutting quality and production efficiency will help attract new customers.
How to take advantage of this offer?
Contact our sales representative, and by mentioning the code 'Special Offer,' you'll receive a discount of 4500 euros on the purchase of a compressor or the Advanced auto-calibration system! You can also fill out the form on our website.
It's worth remembering.
The Special Offer includes a complete set necessary for installation: Screw compressor + dryer + filter set or Advanced auto-calibration, which is part of the equipment for the entire CNC cutting machine.